Meade County Pediatrics
1010 Lawrence Street
Brandenburg, KY 40108
270-422-3400
Office Hours
Monday - Friday
8:00 am - 4:30 pm
Walk-ins are welcomed!

Driving Directions

Click here for driving directions from your location.
Robert L. Kupper, M.D.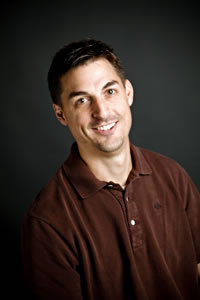 Robert L. Kupper, M.D., was raised in Louisville, Kentucky and attended De Sales High School.  He and his wife, Whitney (Cornett), make Brandenburg, Kentucky, their home.  They are busy raising a girl and a boy – Raegan and Rhett.
Dr. Kupper graduated from the University of Louisville School of Medicine in 2006.  He completed his Pediatric Residency training at the University of Kentucky in 2009.
Dr. Kupper is extremely knowledgeable and up-to-date in the field of pediatric medicine.  The health and well-being of children and adolescents is of the utmost importance to him.  Dr. Kupper's calm, confident,  and humorous personality is invaluable to his patients, parents and staff.
Dr. Kupper enjoys spending time with family and friends.  He also enjoys photography and is an avid sports fan.  Dr. Kupper is passionate about pediatric patient care, and is very excited about opening a practice that serves the children of Meade and neighboring KentuckIana counties.